ABSc Researchers Featured in Food From Thought Impact Report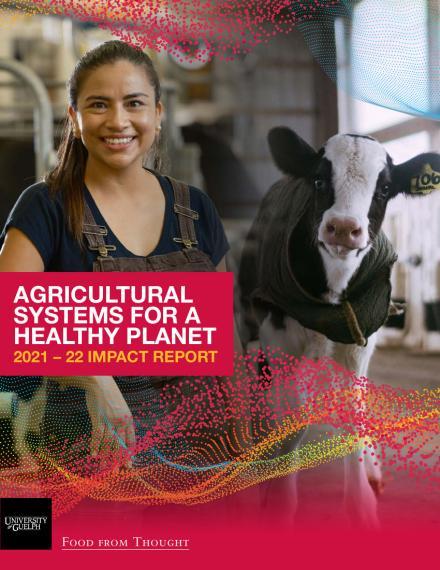 Food from Thought, a major research initiative led by U of G since 2016, has released their 2021-22 Impact Report. The report highlights the accomplishments of researchers, graduate students and collaborators, including those from Animal Biosciences, towards the development of innovative solutions for improving agricultural systems.
The cover features PhD candidate Carolina Reyes who is working on a FFT funded project in the Cant lab examining nutrient partitioning in dairy cows at different lactation stages. New research from the Ribeiro lab on the impact of post-partum disease in dairy cows is also showcased.
Click here to scroll through the 2021-22 impact report and read about all of the fantastic work being carried out by U of G researchers as part of the FFT program!