Lucas Alcantara Receives Outstanding OAC Staff Award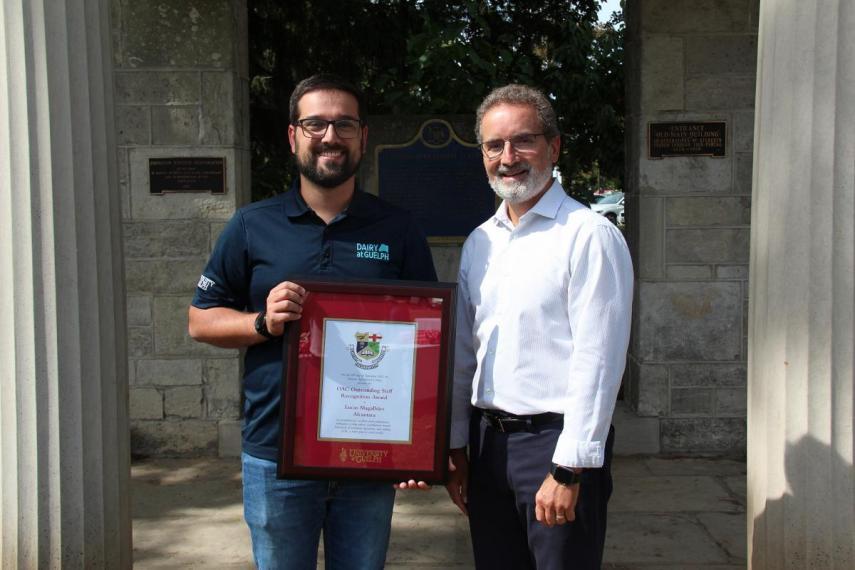 Congratulations to recent PhD gradute Dr. Lucas Alcantara who recieved this year's Outstanding Student Staff recognition award. As a graduate student with the CGIL group, Lucas established himself as a passionate data science researcher with excellent technical and team building skills. Currently, Lucas works as Manager, Research Centre Data at the Office of Research - Agri-Food Partnership and collaborates with CGIL providing data support for students and researchers.
Read more about this year's OAC Staff Awards here.