CGIL Seminar: "Learning from behaviour to improve animal welfare"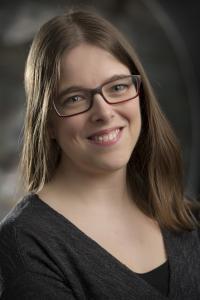 Details
Dr. Nienke van Staaveren, a Post-Doctoral Researcher in the Department of Animal Biosciences, will present a CGIL Seminar on Friday, October 25th. The seminar will begin at 1:30 PM in room 141 of the Animal Science & Nutrition building.
Dr. Nienke van Staaveren is a postdoctoral researcher in the Department of Animal Biosciences at the University of Guelph. She obtained her Ph.D. in Veterinary Medicine from University College Dublin and Teagasc – the Irish Agriculture and Food Development Authority with a focus on pig health and welfare. In 2017, she joined Dr. Alexandra Harlander's lab to work on an epidemiological study regarding feather pecking in Canadian laying hens. Recently she has joined Dr. Christine Baes's lab to manage the GAPP turkey genomics project. During this presentation, she will present some of the projects she has been working on, which focus on animal behaviour and what it can tell us about animal welfare.
The Centre for Genetic Improvement of Livestock welcomes all interested University of Guelph staff, faculty, students, as well as industry and academic collaborators to attend our CGIL Seminars, which are held on Friday afternoons throughout the Fall and Winter semesters. The meetings are always available remotely via Fuze, for those unable to attend in person, and presentation recordings may also be available after the seminar. ​Please let me know if you need further instruction on how to connect to Fuze or view available webinar recordings.  
Have a great week!
Erin Massender and Kerry Houlahan
CGIL Seminar Coordinators,
Centre for Genetic Improvement of Livestock, 
Department of Animal Biosciences
University of Guelph
cgil@uoguelph.ca
Share this page
Find related events by keyword