CGIL Seminar: "Classification of A1|A2 Beta Casein Genotypes from Milk MIR Spectra – a Machine Learning Perspective"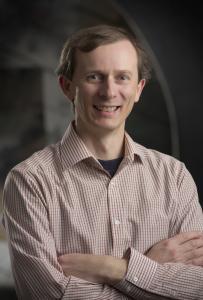 Details
Dr. Dan Tulpan will present a CGIL Seminar on Friday, February 14th. The seminar will begin at 1:30 PM in room 141 of the Animal Science & Nutrition building.
Dr. Dan Tulpan is currently an Assistant Professor in the Department of Animal Biosciences at the University of Guelph in the area of computational biology. He obtained a Ph.D. from the University of British Columbia and has over 15 years of experience in the areas of computational biology, bioinformatics, mathematical modelling, machine learning, bio data visualization and computer vision. Dr. Tulpan started his academic research career at the University of Guelph in 2018, after working as a Research Officer at the Digital Technologies Research Centre, National Research Council (Moncton, New Brunswick). At NRC, he headed the Atlantic Bioinformatics Laboratory. Dr. Tulpan's research program at the University of Guelph is centered on advanced computing and information technology to provide solutions to challenges in animal agriculture, including automatic animal identification, tracking and phenotype acquisition, bioinformatics data analysis and applications of machine learning and artificial intelligence in breeding and other relevant areas for livestock research.
The Centre for Genetic Improvement of Livestock welcomes all interested University of Guelph staff, faculty, students, as well as industry and academic collaborators to attend our CGIL Seminars, which are held on Friday afternoons throughout the Fall and Winter semesters. The meetings are always available remotely via Fuze, for those unable to attend in person, and presentation recordings may also be available after the seminar. ​Please let us know if you need further instructions on how to connect to Fuze or view available webinar recordings.  
Have a great week!
Erin Massender and Kerry Houlahan
CGIL Seminar Coordinators,
Centre for Genetic Improvement of Livestock, 
Department of Animal Biosciences
University of Guelph
cgil@uoguelph.ca
Share this page
Find related events by keyword