Student and Faculty Success at ASAS-CSAS 2019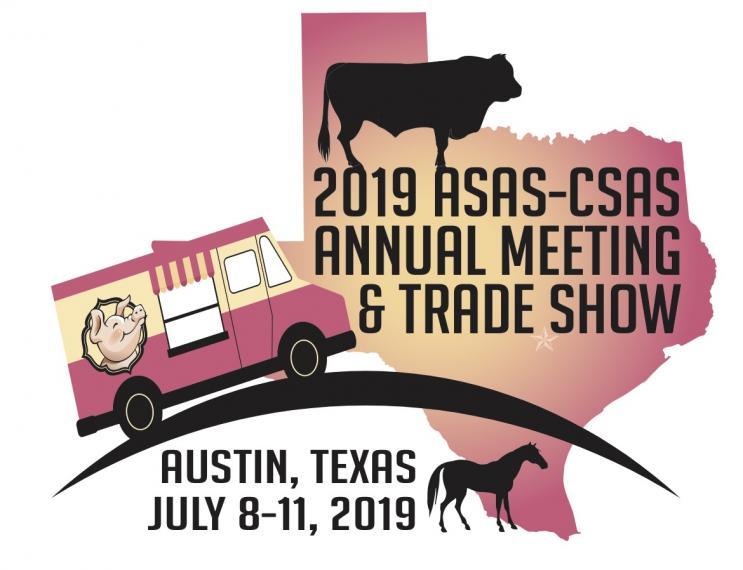 Animal Biosciences was well represented at the recent American Society of Animal Science and Canadian Society of Animal Science (ASAS-CSAS) Annual Meeting and Trade Show, held July 8-11 in Austin, Texas. This year's event included symposia on diverse themes such as cell biology, meat science and muscle biology, beef and horse species, non-ruminant nutrition, breeding and genetics, companion animals, immunometabolisim and animal behaviour and well-being.
ABSc graduate students took home many of the top prizes including:
Ryley Vanderhout (supervisor Prof. Christine Baes)
1st place CSAS Graduate Student Poster Competition
Poster Title: "Enhancing the efficiency of poultry production by optimising selection objectives and breeding strategies"
 
Annemiek Welboren (supervisor Prof. Michael Steele)
1st place CSAS Graduate Student Oral Competition (MSc division)
Presentation Title: "Effects of macronutrient composition of milk replacer on body composition and intestinal development in neonatal dairy calves"
 
Christine Bone (supervisor Prof. James Squires)
1st place CSAS Graduate Student Oral Competition (PhD Division)
Presentation Title:  "The production of sulfated 16-androstene dteroids by porcine leydig cells and their potential role in the development of boar taint"
 
James Templeman (supervisor Prof. Kate Shoveller)
1st place ASAS Companion Animal Graduate Oral Competition
Presentation Title: "Salivary electrolyte turnover in mid-distance trained sled dogs during 12 weeks of incremental conditioning"
In faculty news, Prof. Michael Steele received the ASAS Early Career Achievement Award which "recognizes an individual who has shown outstanding achievement as a young scholar and is working toward the mission of ASAS".  In addition, Prof. Trevor DeVries was presented the CSAS award for Technical Innovation in Enhancing Production of Safe Affordable Food which recognizes excellence in technical innovation and teaching with particular emphasis in the fields of biotechnology, genetics, physiology and animal behavior. 
Congratulations students and faculty on these outstanding achievements!