Celebrating International Women's Day
On March 8, the Department of Animal Biosciences joins in the celebration of International Women's Day to acknowledge the incredible achievements of women. This year's global theme - "Embrace Equity" - aims to raise awareness about discrimination and serves as a collective call to action for all of us to do our part and drive gender equity forward.
In celebration of this important day, some of our faculty shared what International Women's Day means to them.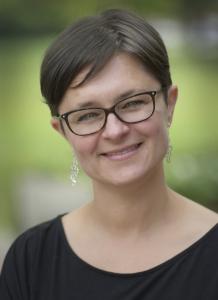 "Champions and supporters of women can be anyone, for me, my biggest supporter was my Dad. Nothing was ever out of reach if I was willing to work hard and lift up the people around me."
Dr. Anna-Kate Shoveller
Professor
Champion Petfoods Chair in Canine and Feline Nutrition, Physiology and Metabolism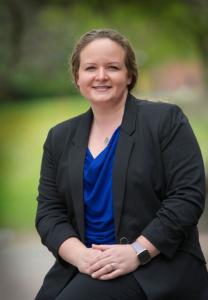 "To me, International Women's Day is an opportunity to recognize and celebrate the power-house woman in our field. At the same time, this year's theme of 'Embrace Equity' is a challenge for us to support each other and ensure we systematically tear down barriers to education and career progress for the next generation."
Dr. Jennifer Ellis
Assistant Professor, Animal Systems Modelling
---
U of G has a variety of events planned for March 8th along with as several related events throughout the month. Be sure to check of them out! and show your support!
Open to faculty and staff
9 to 10 a.m. – Summerlee Science Complex Atrium
Register online
Join President Charlotte Yates for light refreshments as we kick off International Women's Day and celebrate together.
Women, Work and Wellness: Equity v. Equality
Open to faculty and staff
Noon to 1 p.m. – Room 103, MacKinnon Building
Register online
Indira Naidoo-Harris, AVP of diversity and human rights, will lead a discussion of differences between equity and equality and how these concepts play out at the University of Guelph and in our lives.
Musings of a Scientist, Feminist, Activist: A Conversation with Dr. Anne Innis Dagg
Open to students, faculty and staff
1 to 2 p.m. – Whitelaw Room, McLaughlin Library
Register online to attend in person or watch online

Hear Dr. Anne Innis Dagg, Canadian zoologist, feminist and author, as well as other women working in science and academia. This event is an opportunity to reflect on challenges women in science and academia have faced and continue to face today, while also highlighting advances made.
Research, Recognize & Reimagine! conference
Open to students, faculty and staff
9 a.m. to 5 p.m.
Register to attend in person or to attend online
This free hybrid conference will showcase interdisciplinary and intersectionality research related to challenges faced by women and girls, specifically underrepresented and marginalized folks. The conference features keynote discussions, student presentations on current research on diverse, influential topics impacting women and girls, a spoken word performance, and a Feel & Heal Workshop: Incorporating Joy in Activism!
Related events later this month
Going Beyond HeforShe: An Open Discussion Around Gender Equality and Inclusivity
Open to students, faculty and staff
Thursday, March 9 from 5:30 to 6:30 p.m. – Red Zone Football Pavilion
Register online
This guided discussion with Caleb Harwood, sexual and gender diversity advisor, serves as an opportunity for the U of G community to connect and discuss the importance of gender equality and inclusivity. This discussion will encourage folks to grow in their understanding and allyship while providing equity of space to attendees.
Leading Powerfully: The Role of Gender Equity in Global Leadership
Open to students, faculty and staff
Thursday, March 16 from 11 a.m. to noon – Zoom (registration link coming soon)
Join the Office of Diversity and Human Rights in celebration of International Women's Day, with some dynamic and influential women! Don't miss this compelling conversation about the important role women play in building solid paths to the future during uncertain times. It's time to rebuild, it's time to innovate, it's time for transformational change and every woman counts!
Join Indira Naidoo-Harris, AVP of Diversity and Human Rights at U of G, and gender equity advocates Eva McLellan and Kaye Vitug (co-founders of Unlocking Eve) to learn how we can unlock effective leadership and decision making and build a strong and successful future for all of us.
HeForShe Presents Olympic Soccer Star Diana Matheson
Open to students, faculty, staff and the community
March 22 from 7 to 8:30 p.m. – Guelph Gryphons Athletics Centre
Register online
Two-time Olympic bronze medallist and former professional soccer player Diana Matheson will keynote U of G's annual HeForShe gender equity event.
Matheson, perhaps best known for scoring the game-winning goal in the bronze medal match in the 2012 London Olympic Games, is also the co-founder of Project 8, an initiative to help launch Canada's first women's professional soccer league.
During her keynote, Matheson will discuss the gender equity challenges that women athletes face in professional sports. The topic is timely as Canada's women's soccer team is currently protesting their pay in comparison to that of the men's national team.
Donation Drive: Menstrual Hygiene Products
Open to everyone
March 27 from 11:30 to 1 p.m. – University Centre Courtyard
Give to the menstrual hygiene products donation drive to help address period poverty and end the stigma around menstruation.
All donations will go to the Guelph Student Food Bank to support U of G students. Please ensure that all donated items are unopened and new. Accepted items include:
Tampons

Pads

Menstrual Cups
For each item you donate, you will be entered into a draw to win a $25 Hospitality Services gift card. Questions? Email wellnessatwork@uoguelph.ca.