Welcome Lee-Anne Huber!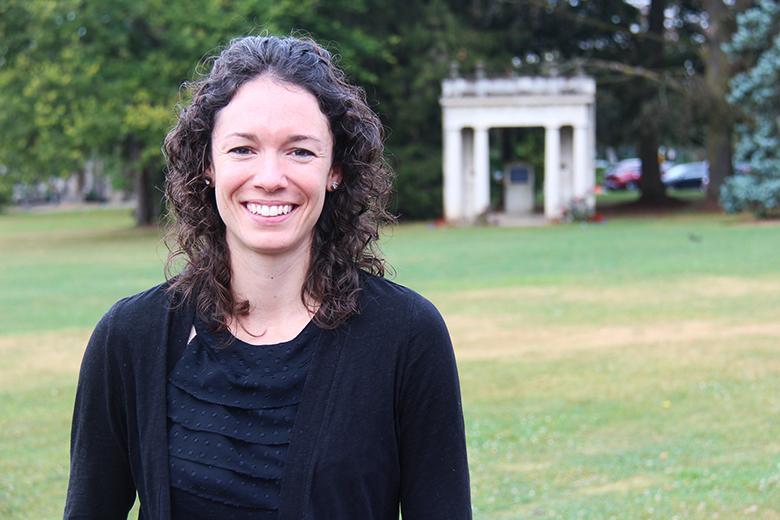 New Swine Nutrition Professor
Posted on Wednesday, October 4th, 2017 on the OAC website: https://www.uoguelph.ca/oac/news/new-swine-nutrition-professor
The Department of Animal Biosciences is pleased to welcome Lee-Anne Huber as an assistant professor in swine nutrition. Huber began her role on October 2nd, 2017.
In this position, Huber will teach undergraduate and graduate courses, as well as advise, supervise and train graduate students.
"The department is thrilled to have Lee-Anne return to the University to expand on her vast experience in both applied and fundamental research that is important to the swine industry," says Prof. Jim Squires, chair of the department. "She has the vision and ability to develop a strong research program and the skills and desire for teaching students on the principles of swine nutrition and production."
Huber's research program focuses on investigating nutritional means to improve commercial pig growth, longevity, health and wellbeing. A second stream of her research program uses pig models to examine the long-term human health implications of various medical and nutritional interventions. 
"I want to make a tangible difference in people's lives," shares Huber. "For farmers, I want to generate research that will help them deal with the unstable economy and disappearing resources. For students, I want to instil excitement about agriculture and the skills to contribute to the industry after graduation." 
"I am also very excited about the opportunity to participate in the design of the brand-new, state-of-the-art swine research facility, which will influence the industry for decades," she says. "This is our chance to implement cutting-edge technology and explore the future of swine production systems in Ontario."
Huber received her Ph.D., master's and bachelor's degrees from the University of Guelph and returns to the department after completing a post-doctoral fellowship at Memorial University of Newfoundland in the Department of Biochemistry.
Huber has published 10 peer-reviewed papers and has extensive teaching experience as a teaching assistant, co-lecturer, mentor and volunteer.