Congratulations to Dr. Grégoy Bédécarrats for Receiving the 2017 Novus Outstanding Teaching Award!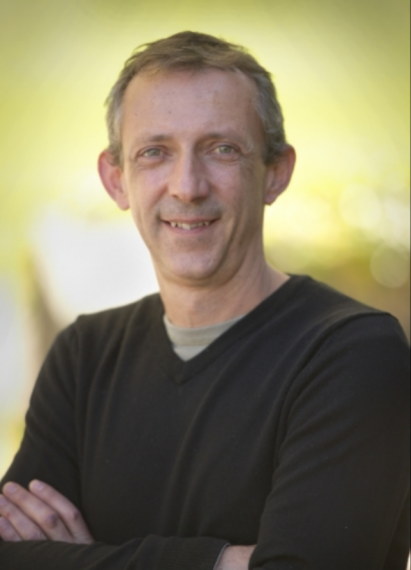 Originally posted from: http://www.thepigsite.com/swinenews/43947/dedication-to-research-and-students-wins-professor-novus-teaching-honor/?utm_content=buffer1795e&utm_medium=social&utm_source=twitter.com&utm_campaign=buffer
Dr. Gregoy Bédécarrats, professor at the University of Guelph, Canada is the 2017 Novus Outstanding Teaching Award recipient. A successful academic career, innovative research and his dedication to encouraging the next generation of poultry scientists make Novus proud to honor Bédécarrats.
Part of Novus's goal to help cultivate sustainable animal agriculture is the encouragement of young people to succeed in the industry. Each year, Novus honors those who exhibit excellence in research, teaching and their contributions to poultry science at the Poultry Science Association annual meeting.
"Receiving the Novus Teaching award at this year's PSA meeting is a true honor. From being a student myself to my academic appointment, I had the opportunity to meet exceptional people who helped carve my teaching style, serve as mentors and be inspirational," said Bédécarrats.
He got his start in poultry science as a master's student at the University of Rennes, France where he studied the effect of prolactin on incubation behavior in turkey hens. He continued his studies in poultry science pursuing his doctorate at McGill University. After three years of a postdoctoral fellowship at the Harvard Medical School, Bédécarrats joined the department of Animal Biosciences at the University of Guelph. He points to a great support system and industry partnership when reflecting on his success.
"In particular, this achievement would not have been possible without the help of late Professor John Walton (University of Guelph) who made me understand the value of engagement in undergraduate teaching, and Dr. Donald McQueen Shaver who helped me connect the dots between research, education and the poultry industry. Constant engagement and exchange between these three pillars is key to success and, thanks to the support of Novus International, this is a reality for many students and industry partners," said Bédécarrats.
In addition to his research pursuits, Bédécarrats is also actively involved in undergraduate teaching and curriculum development, review and improvement. Bédécarrats works with both graduate and undergraduate students and does his best to support their interests and future endeavors. Bédécarrats encourages students, at any level, to attend at least one international science meeting per year, present their work often and get published as much as possible.
"Dr. B is the best professor ever. He explains content clearly and with a sense of humor that actually helps a lot of us understand the complicated concepts and makes sure you know what's important for your future work," one student posted online.
Most of Bédécarrats' students have moved on to higher education and many have advanced into significant positions in the livestock industry. Bédécarrats is also the co-creator of the University of Guelph Poultry Club, which is an organization developed to expose students to the poultry studies and promote interactions within the industry.
Bédécarrats is also passionate about improving reproductive efficiency in poultry and finding a better balance between production parameters, health, animal welfare and the environment. One of Dr. Bédécarrats' biggest accomplishments has been the development of an innovative LED, known as AgriLux™, based on the discovery that different lighting sources had different effects on laying hens and that chickens find the red spectrum more favorable. This product intends to increase egg production in hens using the light without increasing their feed consumption, as a helpful tool for producers.
Bédécarrats has proven to be an innovator in research and teaching and will continue to push himself and his students to make advancements in the field.
"Above all, my utmost gratitude goes to my wife and children who have sacrificed countless hours of family time while I pursue my dream and goals,"said Bédécarrats.