Meat Science and Muscle Biology Club Webinar- Dr. Luiz Silva
Location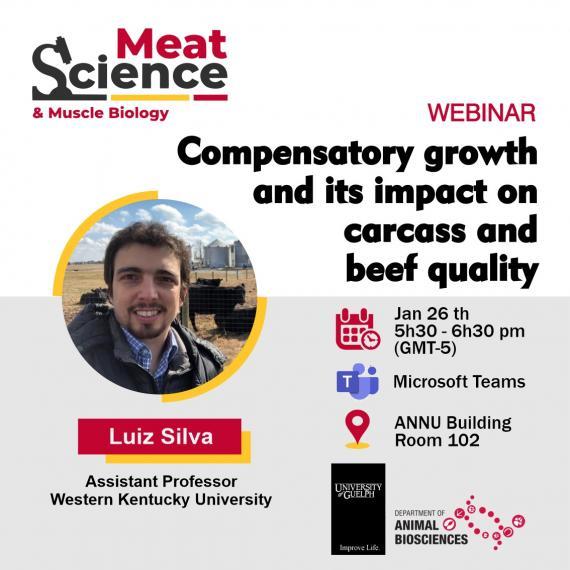 Details
We are pleased to announce that a new club has launched within the Ontario Agricultural College at the University of Guelph! The Meat Science and Muscle Biology (MSMB) Club will be holding their first event this Thursday with guest speaker Dr. Luiz Silva from Western Kentucky University. Dr. Silva will be speaking about compensatory growth in beef cattle, and the relative impacts on carcass and meat quality.
The meeting is open to any and all students and staff at UofG and stay tuned for more from the MSMB Club including events, meetings, labs, training days, tours, and so much more!
You can find them on twitter @MSMBclub!