ABSc Graduate Student Symposium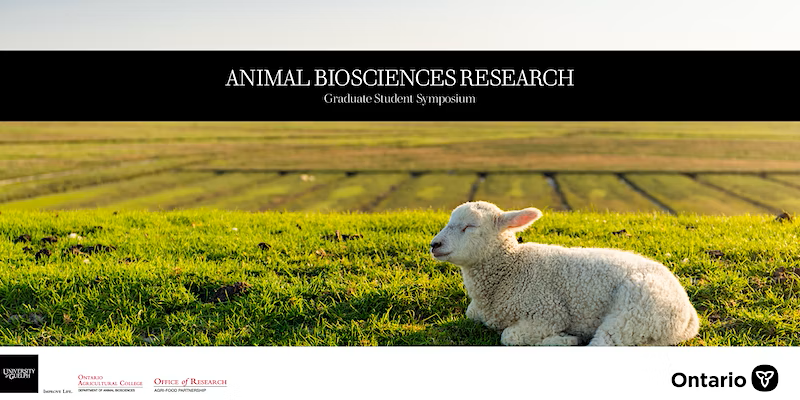 Details
The first DEPARTMENT OF ANIMAL BIOSCIENCES GRADUATE STUDENT SYMPOSIUM is fast approaching! Join us in the Animal Nutrition building (Rm 141) on the University of Guelph campus (or virtually via Zoom) on Thursday October 13th, 2022.
Remember to register for this event by Thursday October 6th, 2022, so you do not miss out on a great opportunity to network with OMAFRA staff, UoG faculty, and graduate students. Plus, registration, lunch, and refreshments are FREE!
You can find the registration link and symposium outline HERE.
We look forward to seeing everyone, and hearing about the latest research in Animal Biosciences Research from graduate students at the University of Guelph!
If you have any questions, don't hesitate to reach out to us as abscgsc@uoguelph.ca!
The Animal Biosciences Graduate Student Council
​
Event Website