PhD Candidate Awarded 1st Place at Infographic Poster Competition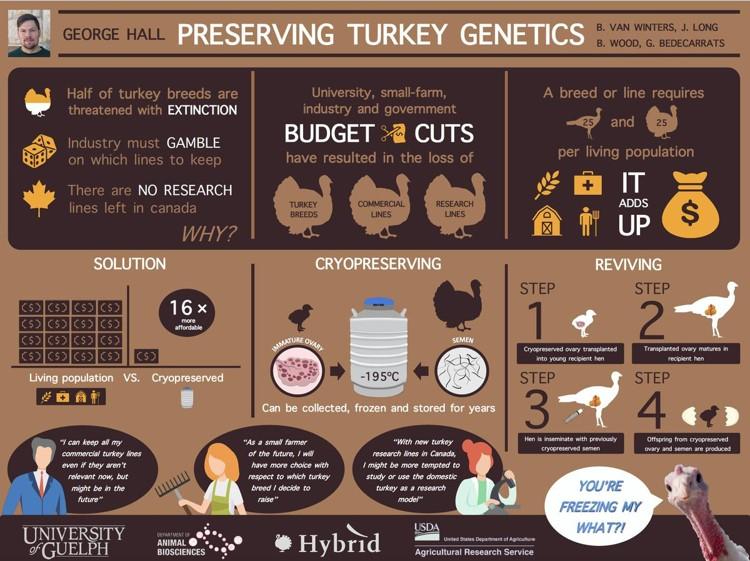 George Hall, a PhD candidate working with Prof. Gregoy Bederracats, won first place in the Infographic Poster Competition at the recent Agri-Food Excellence Symposium. George's winning poster, titled "Preserving Turkey Genetics", provides an overview of why the number of turkey breeds is on the decline and potential solutions for their recovery. 
Congratulations George!