CGIL Seminar: "Visualization challenges in data integration: a ncRNA story"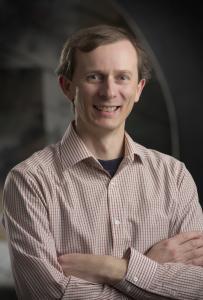 Details
Dr. Dan Tulpan
 an Assistant Professor in the Department of Animal Biosciences, will present a CGIL Seminar on Friday, December 7th. The seminar will begin at 1:30 pm in room 141 of the Animal Science & Nutrition building.
Dr. Tulpan is an Assistant Professor with the Department of Animal Biosciences with research interests ranging from computational biology and bioinformatics to mathematical modelling and computer vision applied to livestock breeding and other areas relevant to animal and plant sciences. Previously, Dr. Tulpan was a research officer in the Scientific Data Mining Team, within the Digital Technologies Research Center at the National Research Council in Moncton, New Brunswick, where he headed the 
NRC Atlantic Bioinformatics Laboratory
. In his scientific career, Dr. Tulpan published over 50 peer-reviewed scientific articles, edited a book, co-authored scientific software for computational biology and bioinformatics and contributed to the formation of several highly qualified personnel such as students and programmers. Dr. Tulpan also serves on several international conferences and journal editorial boards, co-organizes the 
Conference Track on 
Bioinformatics
 and maintains strong research collaboration with researchers in Italy, Switzerland, Spain, and other countries.
The Centre for Genetic Improvement of Livestock welcomes all interested University of Guelph staff, faculty, students, and industry or academic collaborators to attend our CGIL Seminars, which are held on  Friday afternoons throughout the Fall and Winter semesters. The meetings are always available remotely via Fuze, for those unable to attend in person, and presentation recordings may also be available after the seminar. Please let me know if you need further instruction on how to connect to Fuze or view available webinar recordings.  
Erin Massender (emassend@uoguelph.ca)
Share this page
Find related events by keyword