GROWTH & STRUCTURE OF MEAT ANIMALS
---
H.J. Swatland, Department of Animal and Poultry Science, University of Guelph, Canada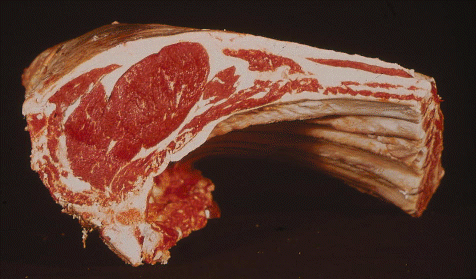 HELLO!
This gets you into information on the growth and structure of meat animals.
Other resources
BEEF & LIBERTY! - historical article
Structure of Farm Animals 10-234 Lectures
Structure of Farm Animals 10-234 Laboratories - video only available at UG library & within department
RIGHT TO EAT MEAT? - an essay
SURE, HERE'S A GOOD RECIPE FOR HUNGRY STUDENTS
RESEARCH, CV, PUBLICATIONS, TEACHING
ERRATA - my stupid mistakes & printer's errors


THE PRESENCE OF A BUTCHER IN A DISTRICT SAYS AS MUCH FOR ITS INTELLIGENCE AS FOR ITS WEALTH. THE WORKER FEEDS HIMSELF, AND A MAN WHO FEEDS HIMSELF THINKS.
H. De Balzac, in "The Country Doctor".