Biography
Dr. Wayne J. Kuenzel received his B.S. and M.S. degrees in Biology at Bucknell University, Lewisburg, PA and his Ph.D. degree in Zoology from the University of Georgia under the direction of Dr. Carl Helms.  He investigated the neural regulation of the annual cycle of White-throated Sparrows, Zonotrichiaalbicollis. Particularly, the regulation of food and water intake and nocturnal activity during spring migration.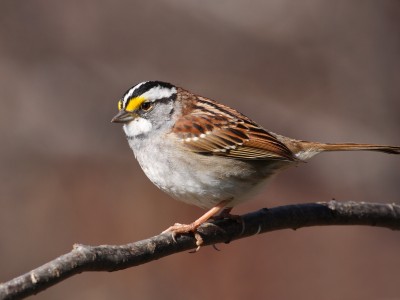 Thereafter he served in the military for two years in the Medical Service Corps, U.S. Army, Fort Sam Houston, TX where he was an instructor of human anatomy and physiology and Chief of the Basic Sciences Branch.  He then received a National Institutes of Health Postdoctoral Fellowship and studied neuroendocrinology with Dr. Ari van Tienhoven at Cornell University.  Dr. Kuenzel's academic career began at the University of Maryland (UM) where he taught 3 courses: Genetics, Avian Physiology and Ornithology.  He rose through the ranks of Asst., Assoc., and Professor at UM.  In 2000 Dr. Kuenzel moved to the University of Arkansas (UA) where he is currently a Professor of Physiology and Neuroscience at the Poultry Science Center teaching a course in Brain and Behavior.
He has taken four sabbatical leaves overseas throughout his career, the first one to the Roslin Institute in Edinburgh, Scotland where he worked with Drs. Ian Duncan and Peter Sharp.  The second was spent at Justus Liebig University Medical School in Giessen, Germany where he studied with Dr. Sabine Blӓhser. The first two sabbatical leaves were supported by Fulbright Senior Research Fellowships.  The third sabbatical year was spent in the Institute of Animal Science and Behavior in Celle, Germany under the direction of Dr. Roland Grossmann.  The fourth one occurred this past year at the Key Laboratory of Animal Science and Biochemistry, Nanjing Agricultural University, China where he worked with Dr. Ruqian Zhao.
His research areas include investigating the neuroendocrine regulation of stress and the location and function of deep-brain photoreceptors involved in seasonal reproductive function.  He has published 105 refereed journal papers, 1 book, 9 book chapters and 175 abstracts.  He is a member of the American Association for the Advancement of Science (AAAS), American Ornithologists Union (AOU), Poultry Science Association (PSA), Sigma Xi, and the Society for Neuroscience (SFN).  He received a UM Alumni Assoc. Award in Research; the PSA Purina Teaching Award; PSA Merck Research Award; UM Chapter Gamma Sigma Delta Research Award; UM Sigma Xi Research Award; the UAF Sigma Xi Imhoff Research Award; John W. White Research Award, Division of Agriculture, UAF; PSA Embrex Fundamental Science Award; and  was inducted as a Fellow in PSA.  His research program has been supported by local university experiment station grants, state and company grants and federal grants from the National Institutes of Health, USDA Competitive Grants Program and the National Science Foundation.
As part of his long term career objective and, following his recent sabbatical, Dr. Kuenzel will update us on "Mapping the brain of a chicken" during his Plenary Lecture.
All session by Dr. Wayne J. Kuenzel