13 Oct 2016
14:00-21:30
Mountsberg Raptor Centre & African Lion Safari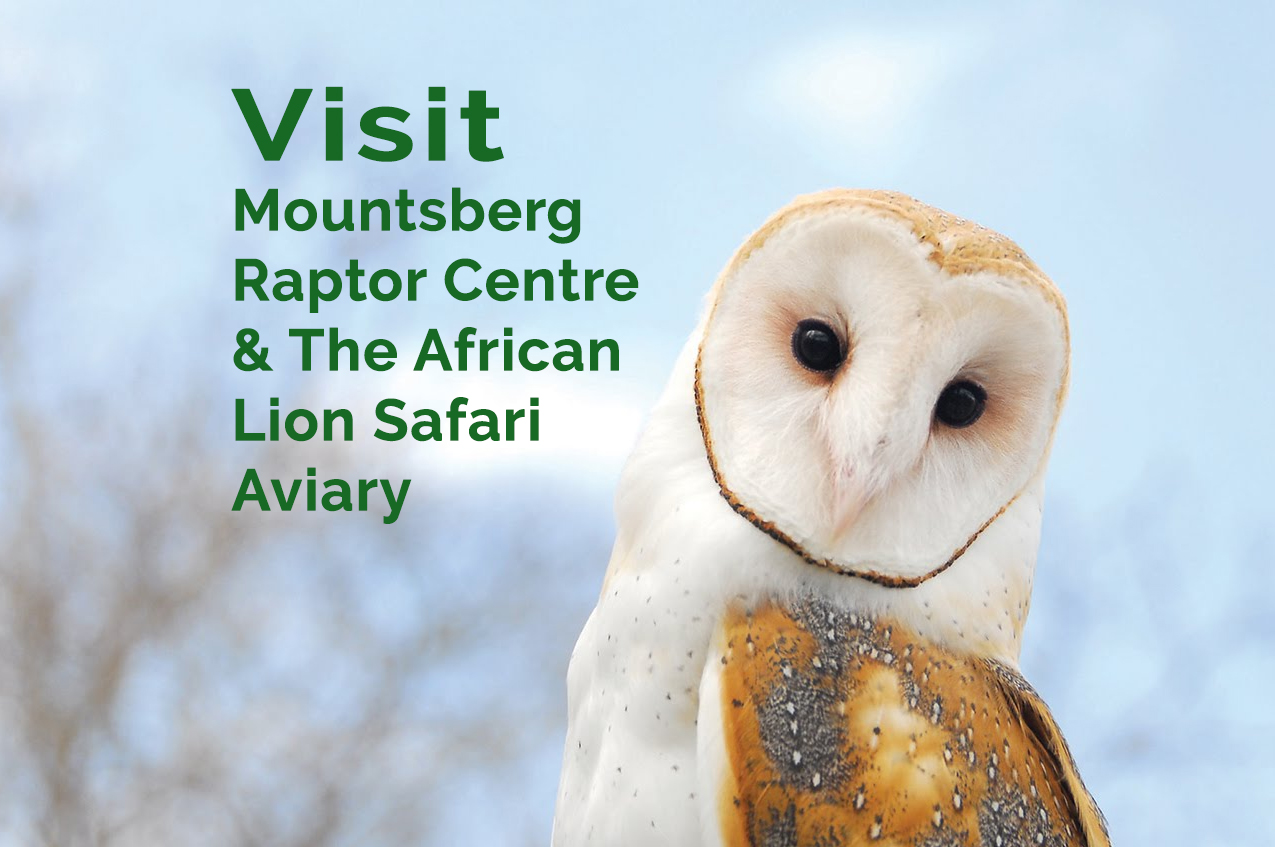 Excursion 1: Mountsberg Raptor Centre & African Lion Safari
A visit to the Mountsberg Raptor Centre followed by a tour of the Aviary Section of the African Lion Safari.  Please note that the African Lion Safari will be opening exclusively for the ISAE 2016 attendees, as it is normally closed for the season.  A private dinner will then be provided for participants.

Departure from the ISAE2016 venue 13:30, return to the venue 21:30.
Buy Now
Mountsberg Raptor Centre
 From the size of soda cans to eagles with wingspans wider than the height of most adults, Mountsberg Raptor Centre has over two dozen birds of prey; each with a unique story.While the extensive wetlands area supports various natural habitats for a wide diversity of plants and animals, the Mountsberg Conservation Area is truly a birdwatcher's paradise. During spring and fall migration, thousands of birds, particularly waterfowl, flock to the lake, while hundreds of songbirds flit through the forest and meadows.The Raptor Centre has been providing educational and entertaining displays since 1994. It is currently home to 15 different species of native birds of prey, including Eagles, Falcons, Hawks, Owls, and Vultures.
African Lion Safari (Aviary Section)
African Lion Safari is a family-owned safari park that includes more than 1,000 animals, representing over 100 species of mammals and birds from across the globe.
African Lion Safari has focused its breeding efforts on psittacines since 1980. The park has been successful in breeding many larger species including the Military, Blue and Gold, Green-winged and Scarlet macaw. Some of the species are second and third generation offspring. Today this collection has grown to include between 40-60 parrots as well as several non-parrot species. African Lion Safari's main objective is to continue to maintain a collection of diverse psittacines that can be used for breeding, education, training and display.
In 1979, the Birds of Prey Conservation Centre opened at African Lion Safari with the goal of providing visitors with an opportunity to view raptors in close proximity. Within the first year of opening, the birds started to reproduce and today the Conservation Centre is home to one of the most diverse collections of raptors in Canada including many endangered and threatened species including the Bald eagle, Golden eagle, Peregrine falcon, Lugger falcon, Barn owl and Ferruginous hawk.
To date, African Lion Safari has released into the wild the Bald Eagle in Missouri, Ferruginous hawks in Alberta, Burrowing owls in Alberta and Barn Owls in Ontario and Illinois.
African Lion Safari is a participant in a captive breeding programme for the Loggerhead Shrike, a critically endangered songbird in Canada. African Lion Safari also focuses its conservation efforts on other bird species including the stork, cane and flamingo and hopes that it can provide healthy specimens for future conservation and breeding initiatives.