Richard Lewis Willham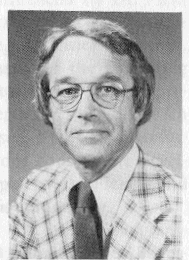 Date of Birth: May 4, 1932 in Stillwater, Oklahoma.
Date Married: 1954 to Esther Burkhart, two children, Karen and Lee
1951 - Attended Oklahoma A&M, chancellor of Alpha Zeta, corp commander in ROTC, meats team
1955 - MSc degree from Iowa State University with Dr. J. L. Lush (His father also did a degree with Lush).
1956-57, Served in the Army
1957-60, PhD studies at Iowa State University, studying the genetic effects of irradiating swine, and also the behavioural traits.
1963 - Became associate professor at Oklahoma State University, beef cattle breeding.
1966 - Spent a summer at Brown University.
1966 - Returned to Iowa State University in charge of beef cattle breeding. He programmed the popular "computer cow game", a selection exercise for both teaching and extension purposes.
1967-1978 - Conducted beef-dairy crossbreeding project studying the lifetime production of dairy introductions.
1971 - Became full professor.
1974 - Service award from Beef Improvement Federation.
1978 - Study of the mature size synthetics in beef cattle.
1978 - J. R. Prentice Memorial Award in Animal Breeding and Genetics, ASAS.
1978 - Education and Research Award from the Polled Hereford Association.
Dr. Willham saw the need for breeders to apply animal breeding principles in the beef industry. He has published over 200 popular articles and has given presentations all over the US. He has been an active contributor to the Beef Improvement Federation, helping to develop guidelines for beef national sire evaluations. He has worked with breed associations to develop performance testing programs. One of his early research papers was on the study of maternal genetic effects.