Larry Verl Cundiff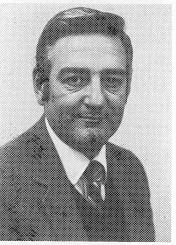 Date of Birth: December 9, 1939 in Abilene, Kansas.
Date Married: September 10, 1960 to Laura Ruth Bathurst. They had 3 children, Rodney, Amber, and Crystal.
1961 - BSc degree from Kansas State University.
1964 - MSc degree from Oklahoma State University.
1966 - PhD degree from Oklahoma State University.
1965 - Assistant professor at the University of Kentucky.
1967 - Agricultural Research Service (ARS), USDA, regional coordinator for beef cattle breeding research conducted under Regional Project NC-1. He was located in the Department of Animal Science at the University of Nebraska from 1967 to 1973. In 1973 he was transferred to the US, Meat Animal Research Center, Clay Center, Nebraska.
1976 - Became Research Leader of the Genetics and Breeding Research Unit.
1983 - Received the J. R. Prentice Memorial Award in Animal Breeding and Genetics from ASAS.
Dr. Cundiff's research focussed on adjustment factors and genetic parameters for record of performance programs. He showed that there was significant genetic variance among herds of the same breed of beef cattle. Research with Hereford, Angus, and Shorthorn crosses showed the cumulative effects of heterosis as a major economic factor in beef breeding and how to maintain heterosis levels in two and three breed rotational crossbreeding systems. He is a member of a multidisciplinary research team called the Cattle Germ Plasm Evaluation Program, of which he has been the leader since 1975. The project has shown that large differences among breeds can be exploited by crossbreeding systems that match the characteristics of the breeds to feed resources and to market requirements in order to increase efficiency of production.