After competing elementary and secondary education, attending the Toronto Teachers College, teaching in an elementary school for several years, graduating from the Ontario Veterinary College, and spending time in general veterinary practice, one might think that an education was complete. However, the challenges and stress associated with caring for farm and pet animals, and later with supervising an artificial insemination program, prompted a return to university for specialized studies in reproductive biology. The academic life proved to be much more agreeable than performing midnight cesarean sections in cold barns, attempting to castrate colts while the owner-restrainer was fainting, or having one's foot crushed into the ground beneath the hoof of a one ton bull. Thus, when postgraduate training finished and a faculty position was offered in the Department of Animal & Poultry Science at the University of Guelph, little time was needed to decide on acceptance.

Professorial activities at the University include teaching undergraduate and graduate students, designing and conducting research trials in reproductive physiology, and involvement in international livestock development projects. Over the years a comprehensive series of lecture notes were prepared on livestock production topics and these are still available on the Internet. Also, the 'publish or perish' adage must have been taken seriously since G. King et al produced over 150 papers in refereed scientific journals and over 100 abstracts in proceedings of scientific meetings, plus a number of chapters for scientific books. Should anyone be interested in these, a complete list of publications can be accessed from my Curriculum Vitae.
One unexpected but gratifying perk associated with employment at Guelph was the opportunity for involvement with livestock research projects in developing countries through consulting missions with UN, government and non-government organizations. Numerous, all-expense paid trips to exotic locations provided opportunity to participate in livestock production and health programs in many African, Asian and Latin American countries. Details of these international assignments are also available through the Curriculum Vitae.
After retirement in 1998 and appointment as an Emeritus Professor, interests focus on family fun, traveling, golfing, skiing, hiking, camping and spending more time enjoying classic cars.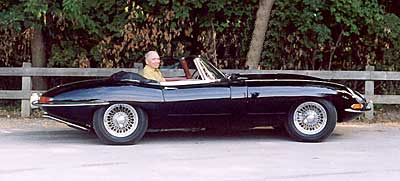 Check out the cool Jaguar E-type that was restored and driven for over ten years but passed on to another enthusiast in 2002. Also, visit the spectacular Lotus Elite , restored and appreciated as a daily driver through springs, summers and falls from 1991 through until this delightful gem also moved to a collector late in 2005. Unfortunately, my present state of maturity now precludes crawling around, into and under automobiles so further restorations are unlikely.