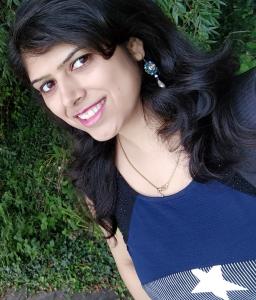 Dr. Ankita Sharma, a CGIL post-doctoral fellow, will present a CGIL Seminar on Friday, October 12th. The seminar will begin at 1:30 pm in room 141 of the Animal Science & Nutrition building.
Ankita completed her Master's degree research project as in intern at CSIRO in Melbourne, Australia. After working for two years as Senior Research Fellow, she was admitted to a Ph.D. in 2014 in India. Her work was focused on the characterization of the bovine lactoferrin gene and its evaluation for anti-cancerous potential against breast cancer cells. While doing her Ph.D., she also worked as a Research Associate on different projects to study the impact of heat stress on dairy cattle breeds. Currently, she is working as a Mitacs Post-Doctoral Fellow with Dr. Niel Karrow at CGIL in the Department of Animal Biosciences.
The Centre for Genetic Improvement of Livestock welcomes all interested University of Guelph staff, faculty, students, and industry or academic collaborators to attend our CGIL Seminars, which are held on  Friday afternoons throughout the Fall and Winter semesters. The meetings are always available remotely via Fuze, for those unable to attend in person, and presentation recordings may also be available after the seminar. Please let me know if you need further instruction on how to connect to Fuze or view available webinar recordings.  
Erin Massender (emassend@uoguelph.ca)